Good afternoon Panther families. We hope that everyone has enjoyed their extended weekend. The district would like to remind all 4th, 7th and 9th grade students that they will be taking the STAAR Writing test tomorrow. Please help our students prepare by making sure they get enough rest tonight and start their day with a great breakfast! We can't wait to see everyone back in the halls tomorrow! Have a great evening.

Navarro Community, Today at 1pm we will begin maintenance on our district and campus websites. Maintenance will include a few quality of life upgrades and other improvements. Please allow 15 - 30 minutes for the changes to propagate. Thank You

Attn: Navarro ISD Remote Learners Only can pick up meals curbside at the Navarro Intermediate from 11 am to 12 pm Monday thru Friday.  You will receive a lunch for the current day and a breakfast for the next.  The cost of the meals are as follows: Elementary/Intermediate: Breakfast $1.00, Lunch $2.85 Jr. High: Breakfast $1.00, Lunch $3.00 High School:  Breakfast $1.00, Lunch $3.25

The video recording of parent training will be posted later today due to technical difficulties. We will hold the second live session for parent distance learning training at 6:00pm and a recording will be posted after. Thank You

We will begin school on Wednesday, August 19. We are looking forward to seeing your student either through remote learning or on campus. We currently have 10 staff and 10 students who have tested positive for COVID 19 since Saturday, August 8. All positive cases have been quarantined and those with close contact have been contacted. We are looking forward to a great school year.

Device drop-off is off to a great start here at the Elementary School! Thank you to the awesome teachers and staff who are using their first days of summer to help us out, you all rock!!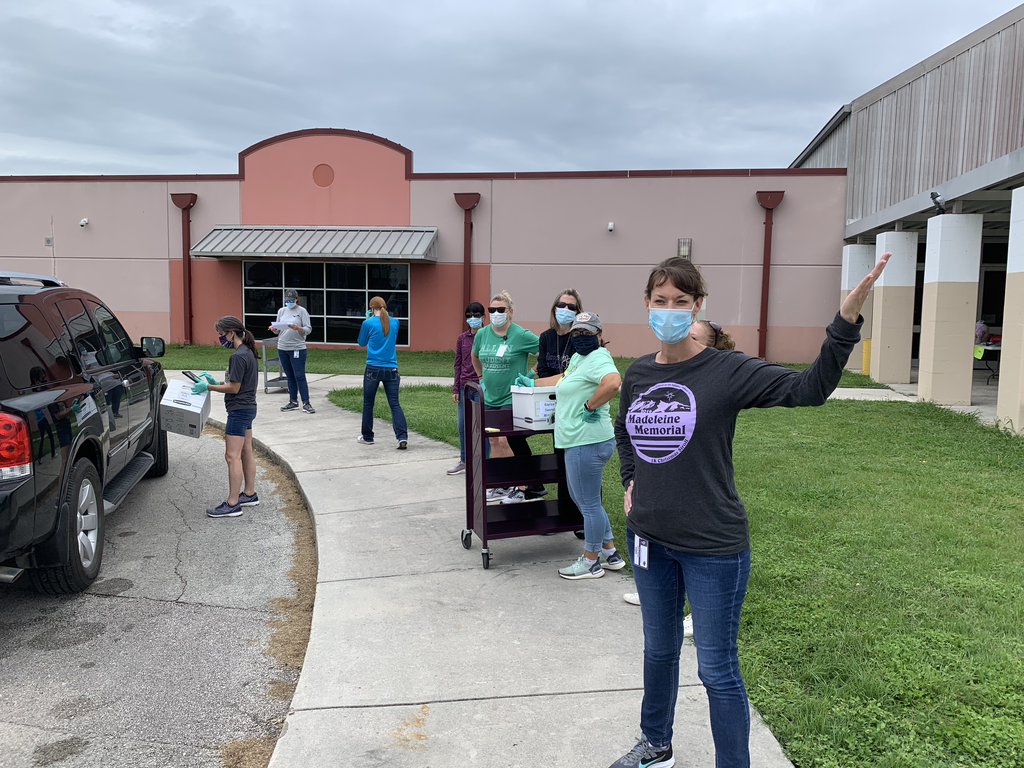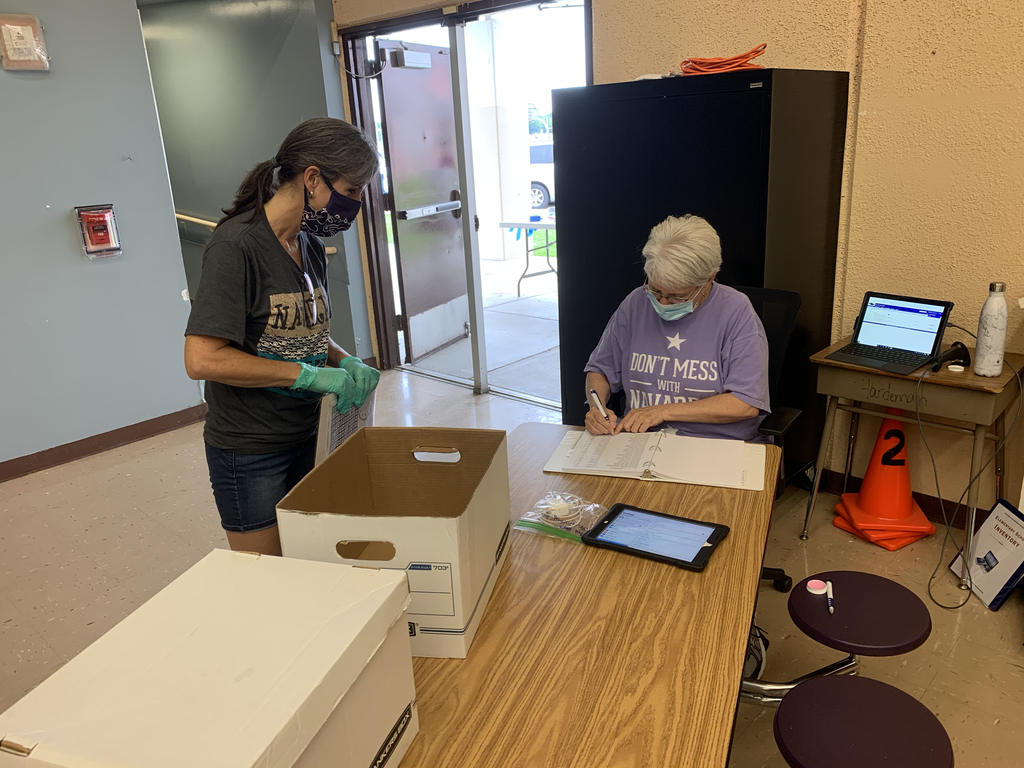 A final video to close the school year, and this time of distance learning. Panthers you did so well and we are so proud of you all. Have a fun, happy, and safe summer and we look forward to seeing you in the fall. #ApartByDistanceTogetherInLearning
https://youtu.be/Wx_Yt9OH1ic



Congratulations, Charlotte Trapp, Navarro Elementary School Teacher of the Year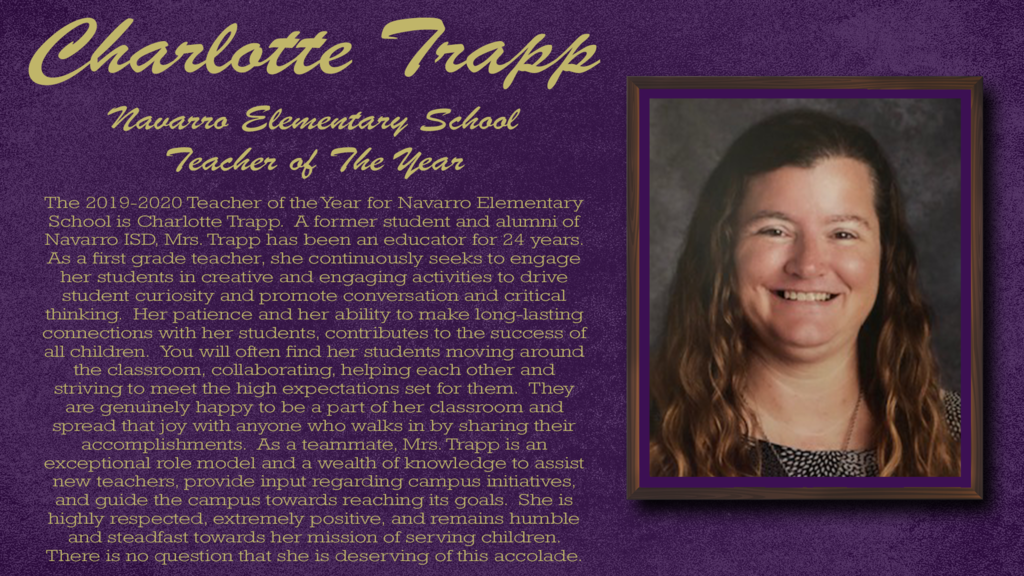 We were a bit late to the party on acknowledging our awesome Food Services staff, but we just could not let this awesome team go without recognition! We are so thankful for the hard work you all put in everyday, and are very proud to have you on our Panther team!




Thank you students, parents, and staff for your dedication and hard work in this trying time. Panther though we may be apart by distance, we are together in learning.
https://youtu.be/94hU3iyNn7U

Coughing & sneezing can send tiny infected droplets into the air which can be inhaled by anyone within 6 feet of us. Always cough or sneeze into a tissue or your elbow and immediately wash your hands to lessen the risk of spreading the virus. Be smart. Stay well! #StayHomeTexas

People with no symptoms have the potential to unknowingly spread COVID-19! That's why it's best for everyone in your family to stay at home and away from others as much as possible until instructed otherwise from state and local officials. #StayHomeTexas

Remember the importance of social distancing. If you must go out, avoid public spaces and keep your distance from others (at least 6 feet). If we continue to follow valuable public health guidance, fewer of our friends & family will be affected by COVID-19. #StayHomeTexas

#COVID19 lives on droplets in the lungs of people with the virus, even if they don't have symptoms. When infected people breathe, the virus enters the air. If you can't #StayHome, wear a mask/scarf/bandana, stay 6 feet apart, and wash your hands. #DontGoViral